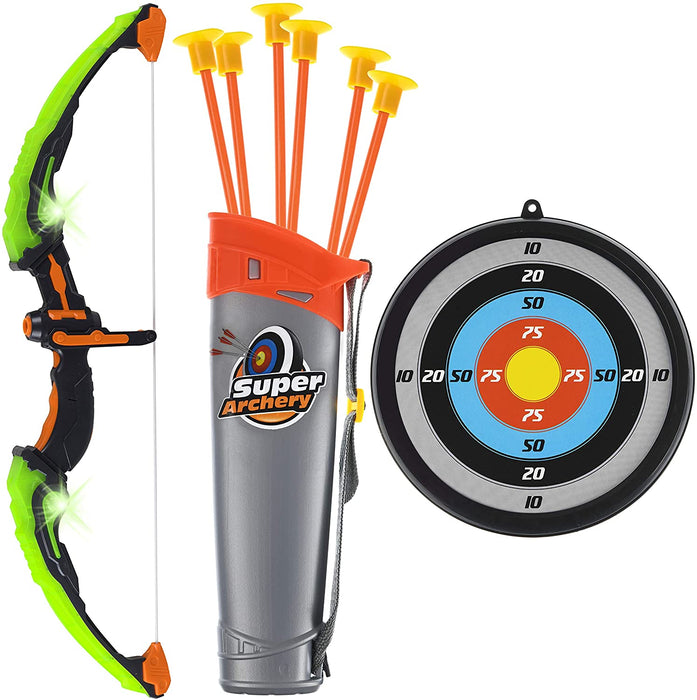 Toyvelt Bow and Arrow Set for Kids -Light Up Archery Toy Set -Includes 6 Suction Cup Arrows, Target & Quiver - for Boys & Girls Ages 3 -12 Years Old (Green)
Six arrows = six times the fun! – Our light-up archery set includes 6 suction cup arrows that are completely safe for children and of course, adults!

Three lighting settings! – Play with the different light settings and excite your kid with a magnificent gift that will fuel their imagination!

Tart aiming & firing right away! – Our bow & arrow set includes 6 arrows, one quiver, a target and of course a premium bow that can be used even at night!

Fun & educational at the same time! – Let your children have fun while practicing their accuracy skills, fine motor skills, hand-eye coordination and collaboration skills!

Love it! – Give our premium bow & arrow set for kids a try and if you are not 110% thrilled with your purchase, we promise to make it right.