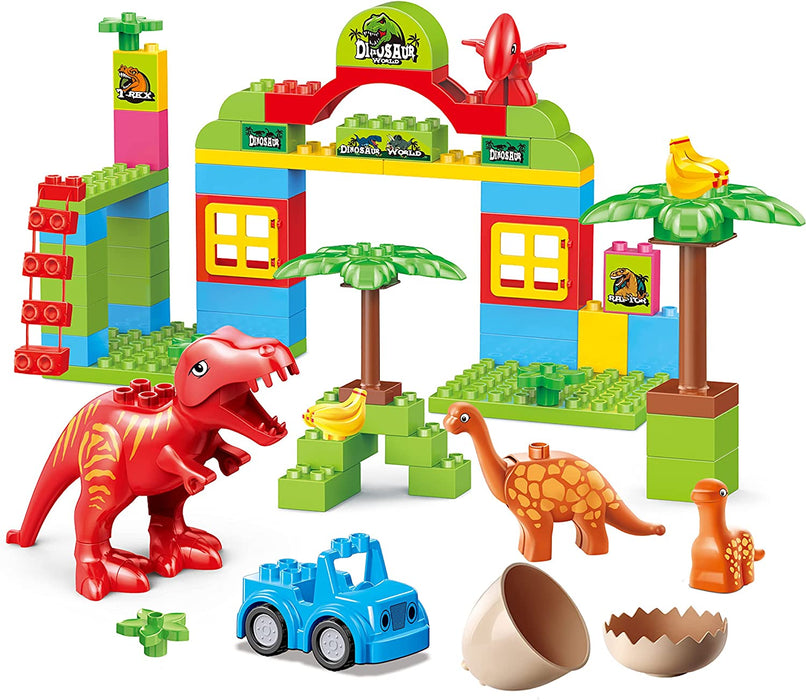 ToyVelt Dinosaur Blocks Toy 72 Piece Jurassic Era Block Set – Compatible with All Major Brands Entertaining and Educational Children's Dinosaur Toys – for Boys & Girls Ages 3 -12 Years Old
Perfect toy for your child: as a careful parent, we are sure you are looking for ways to take your kids away from the overly-technological toys and direct them towards simpler, more fun ways of spending their time, which is why we have created a special toy set that will allow boy and girls of all ages to practice their creativity and skills.
Complete set: in order to let the little ones have fun and build the wildest constructions, we have included no less than 72 different pieces, containing everything from dinosaurs to plants and even cars.
Fun and educational: when it comes to toys, parents usually look for both entertainment and something educational. the jurassic toy set will allow kids to develop their cognitive skills and imagination, all in a fun and stress-free environment.
Simple & safe: our team believes that toys should be simple and encourage kids to use their creativity, so we have created a dinosaur blocks toy kit that will let them develop their imagination, while also making sure that the pieces will not hurt them in any way, being perfectly suitable for children of all ages.
Great present: if you too are on the search of a nice birthday or christmas present for a child of any age, then the dinosaur building blocks set by toy velt is the answer! widely compatible with all brands, this great construction toy is a gift appreciated by all kids, as well as their parents.